Bali is now open to tourists from 19 countries
Read Time:
1 Minute, 42 Second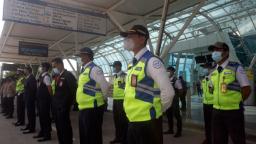 Jakarta (CNN)—— According to Indonesian Maritime Affairs and Investment Minister Luhut Binsar Panjaitan, Indonesia's Bali and Riau Islands will be reopened to tourists from 19 countries starting Thursday.
"We have allowed 19 countries to travel to Bali and Riau Islands," Luhut announced at a meeting in Jakarta on Wednesday.
These countries are: China, India, Japan, South Korea, Saudi Arabia, United Arab Emirates, New Zealand, Kuwait, Bahrain, Qatar, Liechtenstein, Italy, France, Portugal, Spain, Sweden, Poland, Hungary and Norway.
The United States has not yet been included in the approved list.
A tourist visa must be obtained in advance.
Luhut said these countries were selected based on data showing low positive rates.
Luhut said that travelers from these countries can enter Bali and Riau islands as long as they comply with the requirements before and upon arrival.
Eligible travelers must receive a second vaccination at least 14 days before traveling to Indonesia, purchase Covid-19 treatment insurance worth at least US$100,000, and pay for their own accommodation during the five-day quarantine period.
Henky Hotma P., Special Staff for Crisis Management of the Ministry of Tourism and Creative Economy, said: "One of the optimistic reasons behind Bali's preparation is that the Covid-19 vaccination rate reached 99% in the first dose and 90% in the second dose." According to a report by the state-run news media Antara, Manurung said.
Luhut added that the reopening situation will be evaluated regularly, "This list of 19 countries/regions only applies to direct flights to Bali and Riau Islands."
He hopes that the implementation will promote Bali's economy dependent on tourism. It is estimated that 54% of the island's income comes from tourism.
Taufan Yudhistira, Stakeholder Relations Manager of Ngurah Rai International Airport Authority, told CNN that Bali's Ngurah Rai Airport (DPS) in Denpasar is ready for Thursday's international arrival.
However, Yudhistira said that no international flights have landed there yet.
Ngurah Rai Airport in Bali, Indonesia. Photo courtesy of AP/Firdia Lisnawati
0
0