Malaysia will reopen its borders to international tourists on January 1
Read Time:
1 Minute, 18 Second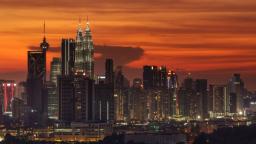 Kuala Lumpur –
The Malaysian Government Advisory Committee said on Thursday that Malaysia will reopen its borders to international tourists by January 1 at the latest as the country seeks to revive its troubled tourism industry.
In recent weeks, with the increase in vaccination programs, the rate of coronavirus infection has slowed, and the Southeast Asian country has gradually reopened its economy.
Government statistics show that more than three-quarters of Malaysia's 32 million people have been vaccinated.
Former Prime Minister Muhyiddin Yassin (Muhyiddin Yassin), the chairman of the committee responsible for leading Malaysia's economic recovery plan, told reporters that the recovery of tourism without foreigners is too slow, and pointed out that operators need time to resume business.
However, Muhyiddin said that infection control measures such as Covid-19 testing will continue to be implemented, and the authorities will determine entry based on the Covid-19 situation in the country of origin and other factors.
He did not specify when the exact date of the reopening will be announced, but said that the health and safety agency is still detailing the decision.
Malaysia announced this week that it will open a vaccination travel route with neighboring Singapore on November 29, allowing vaccinated persons between the two countries to travel without isolation.
It also agreed with Indonesia to gradually introduce similar tourist corridors.
Above: Kuala Lumpur city center on October 11, 2021. Image Credit: Vincent Thian/AP
Do you want to know more about the world? i invite you to be inform in world news
0
0