Steve Burton: "General Hospital" "let me go" because it was not vaccinated
Read Time:
1 Minute, 9 Second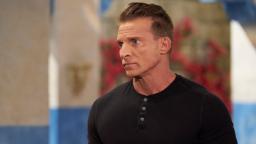 In a video posted on his verified Instagram account on Tuesday, Burton explained what happened and wrote in the caption: "Hey! I want you to hear my voice. I love you, thank you! "
"Unfortunately, the'General Hospital' let me go because of vaccine regulations," said Burton, who has played Jason Morgan in the daytime drama since 1991. "I did apply for my medical and religious exemption, and these two were rejected. You know, it hurts people."
He added, "This is also about personal freedom for me," and said he "does not think anyone should lose their livelihood for this."
Burton thanked him for his time on the show and did not rule out that he might return one day.
"Maybe one day, if these tasks are cancelled, I can return and end my career as Jason Morgan," he said. "It will be an honor. If not, I will use this wonderful experience to move on and be grateful forever."
He said he was not sure when the last scene of his show would air.
According to the report at the time of the deadline, Burton shared that he tested positive for Covid-19 in August and that he was exposed at work.
CNN has contacted representatives of ABC and "General Hospital" for comments.



would you like to know more about your favorite influencer? go to entertaiment news
0
0