U.S. warships pass through the sensitive Taiwan Strait again
Read Time:
1 Minute, 8 Second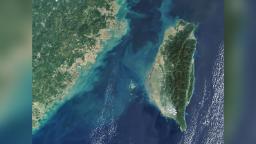 The U.S. Navy stated that the Arleigh Burke-class guided-missile destroyer Milius conducted a "routine Taiwan Strait transit" in accordance with international law and passed through international waters.
"The passage of this ship through the Taiwan Strait demonstrates the United States' commitment to a free and open Indo-Pacific region. The U.S. military flies, sails, and moves anywhere permitted by international law," it added.
China did not immediately respond.
Last month, the Chinese military condemned the United States and Canada for sending their warships through the Taiwan Strait, saying they were threatening peace and stability in the region.
China claims that democratically ruled Taiwan is its own territory and has carried out air force missions to the Taiwan Air Defense Identification Zone (ADIZ) many times in the past year or so, which has angered Taipei.
Like most countries, the United States does not have formal diplomatic relations with Taiwan, but it is Taiwan's most important international supporter and weapons supplier.
Beijing calls Taiwan the most sensitive and important issue in its relationship with Washington.
U.S. Navy ships pass through the strait about every month, which angers Beijing. American allies occasionally send ships through the strait, including Britain in September.
Do you want to know more about the world? i invite you to be inform in world news
0
0